The cast and crew for the movie "Raavan" would be known by now to all our regular visitors. Since we have mentioned about Mani Ratnam's Raavan around 10-15 times in last couple of months. Anyways, for the new visiotrs, Raavan is a movie by ace director Mani Ratnam. The lead stars are none other than Aishwarya Rai Bachchan and Abhishek Bachchan.
Mani Ratnam's "Raavan" has been described as a 'modern take' on the Indian epic "Ramayana " that tells the story of Rama and his wife Sita who is abducted by the demon R?kshasa king of Lanka, Ravana. Vikram stars opposite Abhi and Ash with Govinda, Ravi Kishan, Nikhil Dwivedi and Priyamani in supporting roles.
However the good news is that the much-awaited Raavan's teaser has been finally revealed! Mani Ratnam has finally come up with a trailer and has brought out the first posters of the filmas well. The teaser looks fantastic with Abhishek and Aishwarya Rai diving into deep waters with a gorgeous back drop. The first look of Abhishek Bachchan taking a dive from top of a cliff into a river below and him riding a bike and Aiswarya Rai's face with fear written all over is the visual in this trailer.
Apparently Mani Ratnam is still unsure about the ending of the movie, and has already thought of four possible endings for his film, which is being made in both Tamil and Hindi versions. The Tamil version apparently sees Vikram play Raavan, though Abhishek Bachhan is in the film as well. Govinda, in all possibility, plays the character of Hanuman in the film, and Aishwarya Rai would be playing Sita in both versions.
Music Company T- Series has acquired the Hindi audio rights of the film, which has music by global star AR Rahman. In words of T-Series, president of marketing media publishing (TV) Vinod Bhanushali "It is a magnum project which brings together the winning combination of Mani Ratnam and A R Rahman. The film's star cast is also quite an attraction."
As far as Tamil and Telugu audio rights are concern negotiations are going on, with Sony Music emerging as the front runners. As soon as the deal is firmed up, Raavanan audio launch in Tamil and Telugu will take place probably next month.
The audio launch for the movie is going to take place on 24th of April and by that time Aishwarya Rai and Abhishek Bachchan are expected to return from their Third Marriage Anniversary celebrations as well.
Here's the Raavan's teaser video: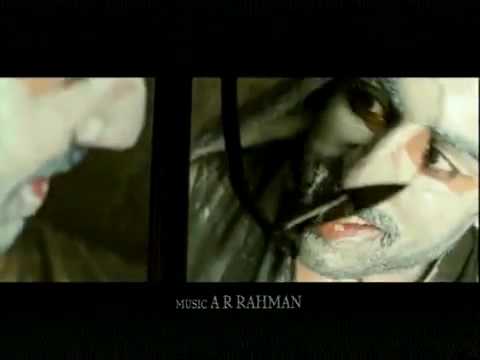 The film would be hitting the theatres by 18th June, and that is definitely something to watch out for. I'm really excited to see the movie after this trailer. What do you think? Drop us your feedback.